If you're a manufacturer in the woodworking industry, you're likely familiar with the reliable, age-old process of finger jointing.

When manufacturing wood products, such as furniture, cabinets, windows or doors, we know how important it is that your finished product is nothing short of durable. When two pieces of wood are cut in a rectangular pattern complementary of each other so that the joint is glued and interlocks, the wood is of high strength and durability.
To achieve excellent finger jointing, you'll need to consider several factors, which include:
• Adhesive selection
• Wood and adhesive temperatures
• Wood type
• Tightness of joint
• Adhesive application
• Squeeze pressure
• Handling of stock
• Storage
For more detail, we've put together some helpful tips on finger jointing that are highlighted below: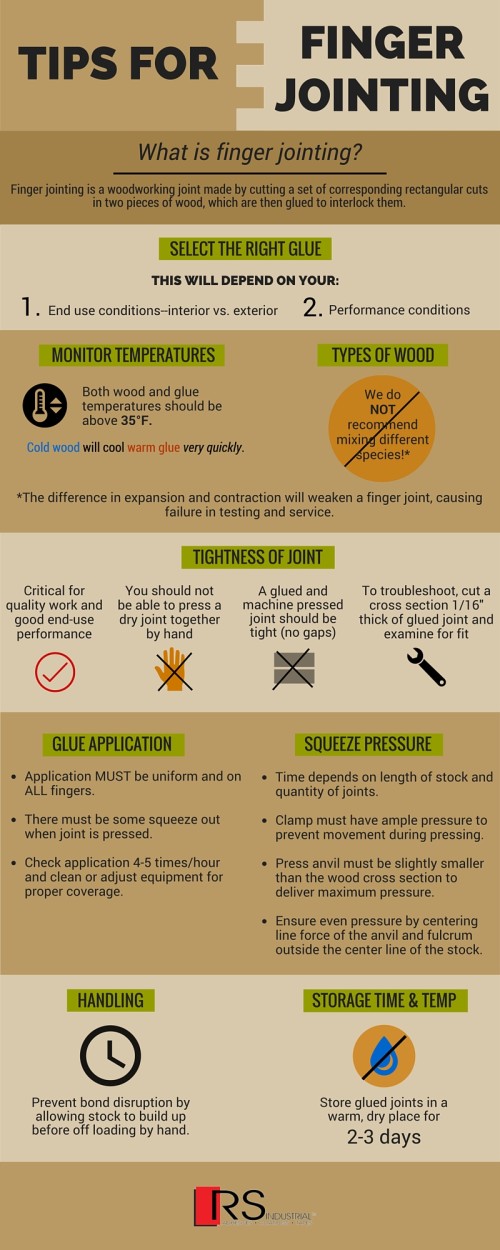 For further guidance on adhesive selection and application in finger jointing, contact us at 1-800-844-1740 or info@rsindustrial.com. We'd love to discuss your specific woodworking application and help you optimize your finger jointing process.